Chinese Cupping
Deep tissue benefits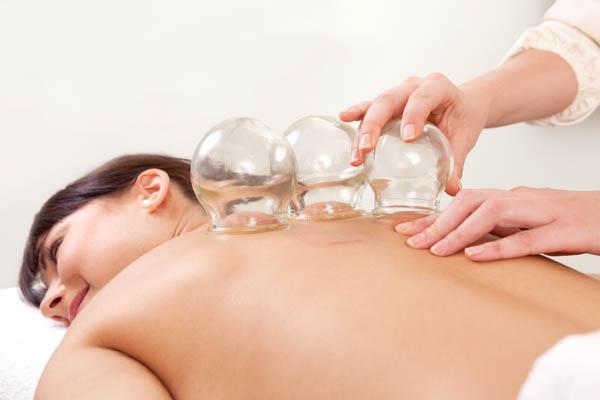 without the discomfort of deep tissue massage by using reverse pressure. Chinese cupping is a massage method of using Glass, Plastic or Silicone cups to achieve negative pressure and suction to loosen adhesions, and help remove congestion, toxins and excess fluids. It increases blood circulation and oxygen to muscles and skin promoting overall wellness. This work can affect tissue up to four inches below the surface of the skin helping to breakdown scar tissue. After a cupping session you may experience a tingling sensation and deep warmth.
Raindrop Technique
Raindrop Technique combines the art of aromatherapy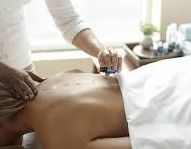 with the techniques of vita flex and massage in the application of essential oils to the spine, neck and feet. Raindrop Therapy has been known to increase the immune system, relieve back issues, and to create balance and harmony in the body - physically, mentally, and emotionally. Raindrop Therapy focuses the healing essence of the essential oils directly to the spinal column. Raindrop is a very gentle therapy and offers you the opportunity to completely relax while improving your overall wellbeing on all levels.
Kansa Vatki Foot Massage
This soothing session helps to draw excess heat out, leaving the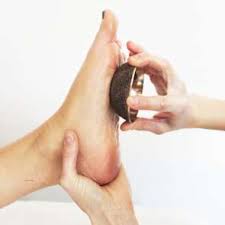 entire body cool, refreshed and relaxed. This treatment is beneficial for everyone and especially ideal for all who spend long hours on their feet! It is a unique and powerful holistic treatment that works to balance mind, body, and spirit. At the heart of the 45-minute treatment is a small three-metal bowl that helps to re-balance the three doshas of vata, pitta, and kapha (the body's innate energies that make up one's constitution according to Ayurveda). This relaxing massage involves the feet and lower legs with particular emphasis on marma (Indian acupressure) points, chakras, prescribed movements with the bowl, and simple massage techniques.