A Touch of Grace Massage Thearpy and Forget Me Not Flowers are offering a special package, combine your massage gift certificate with a bouquet from Foreget Me Not Flowers for any occasion.
Forget Me Not Flowers, 201 E. Main St., Remington, VA (540) 439-4629 www.ForgetMeNotFlowersMidland.com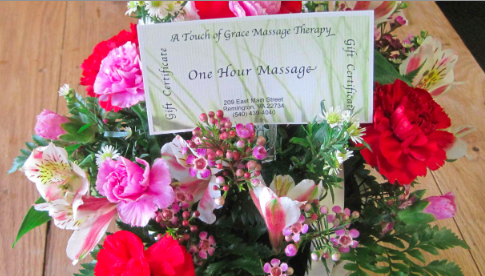 Gift Certificates Also Available for Any Occasion!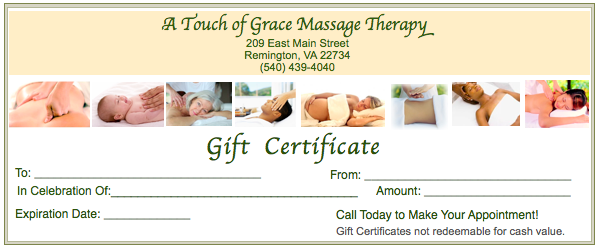 Gift Certificates available for purchase at our Remington location!
We accept Cash, Check*, Debit and Credit!
* Identification may be required for Check and Credit Card payments.